The very day I was dis-ing Neil Gaiman's book The Ocean at the End of the Lane, he was standing up for reading and libraries at t

he Barbican in London. The Reading Agency's annual lecture series was initiated in 2012 as a platform for leading writers and thinkers to share original, challenging ideas about reading and libraries.
Wonderful, wonderful and much in agreement with my view of books, reading, libraries, and learning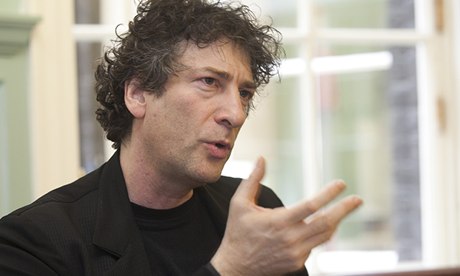 Neil Gaiman: Why our future depends on libraries, reading and daydreaming
Take the time to follow the link and read his speech.